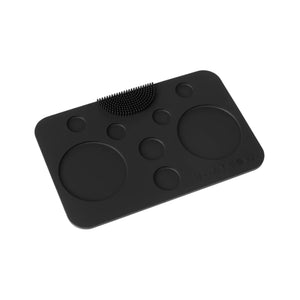 Professional hand-held silicone palette for Brow & Lash experts by Maxymova

The Lamipad Silicone Palette is a convenient tool to hold all the essential lash and brow  solutions in one place. It is used for dispensing oils, creams, keratin and much more, and can easily mix products and dye with oxidizer. 
Size: 10cm * 15cm
Benefits of the Lamipad Silicone Palette:
It helps you to save products. 
Guarantees cleanliness of the table and comfortable use. Eco Friendly. It is very easy to clean with water. The palette can be sanitized and sterilized.
High quality non-porous silicone, no stains remain after using the dyes.
8 grooves so you can use it at the same time.
Materials: Silicone

TIP: You can also use it on top of the metal brush base! Convenient and practical having everything together!